Multitrack Recording Software Impressions: FL Studio
When you start looking for a multitrack recording software, you'll often come across "FL Studio". This topic is very controverse, some people will say it's the best program they ever used, some other will tell you that it's absolutely unprofessional and only the biggest amateurs use software like that. But I have to say I've been using it for years now and I'm very satisfied with the outcome. The first time I got in touch with this software was about 6 years ago when I looked for something to make my own beats to rap over, so I downloaded a demo version. I didn't know about drum samples and how to make melodies, so I cut out some drum- and percussion-sounds out of instrumentals and sampled melodies from old songs from Billy Holiday. Back then this was really cool for me and my friends because no one of us knew how to make music by ourselves.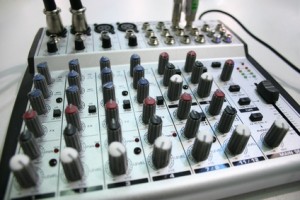 Sometimes I hear over the old beats and become embarassed. Everything has changed. Now I have thousands of drum packs, I can edit the characteristics of the sounds and I have synthesizers I can program completely new sounds for. You probably think it was hard work learning all this. Well it wasn't! This stuff is easy as pie. Take the synthesizer plugin "BLUE" from Rob Papen for example: you have six oscillators to create the synth sound. Try it out, download a demo and play around with the different knobs and settings, you'll see what I mean. Plus, this is really fun for me! I love these new sounds and the best part, it matches my style. When using presets, the music never sounds as I want it to.
FL Studio isn't the cheapest program out there, but I think it's a good long term investment if you are really passionate about your music. The standard version is the Producer Edition for $199, but I'll tell you a secret: go to my page and you get a 10% discount. The plugins and drum packs cost extra though, but from these you won't need very many when you're able to edit the sounds and make them different. This software is very popular around hobby artists but many professionals and studios are using it, too.
Before purchasing this software you should think for what you need it. It's the best overall solution in my opinion, but if you want some quick and easy beats, this might not be the right software for you. It needs some time to understand the functions and if you're not familiar with music theory, you'll need that part to get handled too. I think it's best to download the demo first and get comfortable with the functions before spending money.