Everyday new artists and hobby musicians are searching the internet for exclusive beats. There are many sites where unkown producers sell and lease the usage rights for their beats. This gives a chance to hobby musicians to make a name in the industry and even to make some good money on the side. But what are exclusive beats?
If you buy an exclusive beat, you purchase the full rights on the beat to use it for your purposes, to record a song and publish it on your album for example. With the internet, being a musician has become much easier, since you don't need to have a major deal or an own studio in order to have good beats made for you. For an exclusive beat, the prices range from about 30$ to a couple thousand dollars depending on who the artist wants to work with. In this article though, we'll concentrate on the beat-producing part, how you can make your own beats and sell them.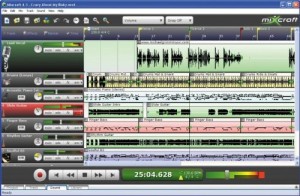 So, first you need a beat making software. DUBturbo and Fruity Loops are the tho programs which brought me the best results. Download a demo version and try them out. Feel free to try out other programs too if you don't like the two I recommended. Once you have your favorite software, it's time to learn something about music theory. You can go to your local library or just surf the internet on this topic, I recommend searching for tutorials on YouTube. My favorite channel for hip hop beat tutorials is "nfxbeats", it's mostly for Fruity Loops though. The next step is experimenting with different styles and sounds. Try out different instruments and plugins, look for drum kits and sound packs. This was the most funny part for me. When you have your own style, you might want to get some feedback on your beats before you start selling them to be sure people like your music and to improve the quality of your music. Visit "warbeats.com" for this. This is a forum where people put in their music for others to rate their beats. Then, when you're confident enough about the quality of your music, it's time to sell your beats!
There are many sites where you can put in your beats for sale, "beatswagger.com" for example, is one of them. Just search Google and you'll find many other sites. You can even build your own site or blog to sell your beats, but I recommend to do this later, when you have built a reputation in the scene. That all sounds like llng, hard work, but for me this was really fun! Just try it out, take it step by step and see if this is something you enjoy. That's the most important part of it.